OUR COMMITMENTS
In 2015 the world leaders agreed on 17 sustainable development goals – goals we all have a responsibility for achieving. Three of these sustainable development goals will act as a guiding principle in our continuous commitment to living up to our responsibility and reducing our footprint. Read more below.
Naturally, our business is safely secured on a foundation of compliance. We must make sure that both we and our suppliers live up to international legislation and requirements. We are committed to continuously raising the knowledge-level within our own business and to expand the scope for improvement. Therefore, we do annual updates and risk assessments to keep evolving and to keep track of our development.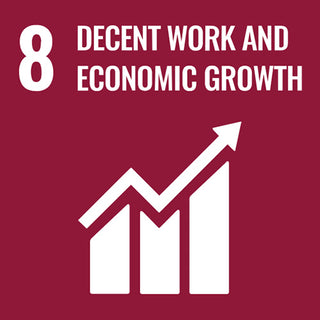 SDG #8
DECENT WORK & ECONOMY GROWTH
We believe that involvement and cooperation with our suppliers are the cornerstones to continuosly improve the conditions in our value chain and the means that will ensure safe working conditions for all the skilled workers in our supply chain.
Through continuous education, audits, and information sharing, we support our suppliers in making their business healthy.
We are simultaneously pushing for more transparency.
SDG #12
RESPONSIBLE CONSUMTION & PRODUCTION
Working with our qualities and sourcing the best fabrics is essential to us. Quality is a priority as we are also committed to develop our choice of fabrics and production methods in a direction that will lower our negative impact on the climate and environment one collection at a time.
Therefore, we will be working towards having our garments and materials certified by recognized independent industry standards in the future.
This will be one of our main focus areas, alongside sourcing better price- and quality matching alternatives to virgin and conventional materials.
In the coming year, we will work on creating and implementing a circular design guide and learn more about alternative and innovative dyeing and printing techniques.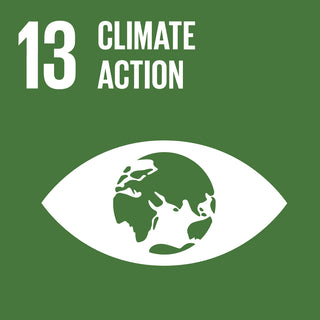 SDG #13
CLIMATE ACTION
We acknowledge that we need to take full responsibility for the footprint we create and at the same time increase awareness both internally and externally.
We constantly try to educate ourselves. Getting to know the innovations happening out there, as well as the demand in the global market is key to improvement. At the same time, we need to know about our own impact. That is why we measure our CO2 emissions and set targets for how to reduce our impact.
We are committed to working with all of the above to improve our business and contribute to achieving the global goals.